Planning and Development ensures safe and affordable housing and commercial structures that comply with applicable codes and ordinances.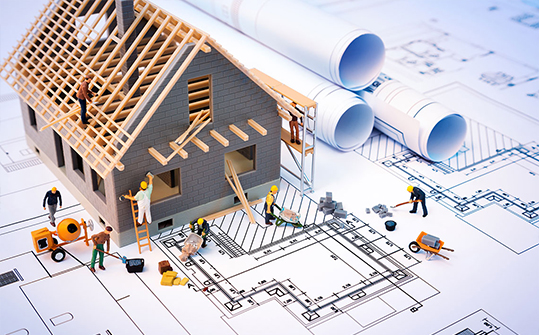 About the Building Division
Building inspectors and plans examiners provide for community minimum standards to safeguard health, property, and the public welfare. This is accomplished by regulating and controlling the design, construction, quality of materials, use and occupancy, location, and maintenance of all buildings and structures within the city (Permit Issuance/Inspections/Plan Check/Substandard Housing)
Planning & Development Services
PLAN REVIEW


A complete plan submittal will expedite the plan check process.

INSPECTION SERVICES

To request your inspection call (559) 591-5924 at least day before you need your inspection.

BUILDING CODE


Click here to download the current City of Dinuba building code.
BUILDING PERMITS


Our goal is to provide an effective and efficient way to provide general information about permit requirements.

FLOOD INSURANCE INFORMATION


Useful maps and tools that show flood zone information.

FORMS

Forms and applications pertaining to building in Dinuba.
California Building Standards Code
California Building Standards Code Website
2022 California Building Standards Code Changes
---
DISABILITY ACCESS REQUIREMENTS AND RESOURCES (AB3002)
NOTICE TO APPLICANTS FOR BUSINESS LICENSES AND COMMERCIAL BUILDING PERMITS": (Issued 12-28-18)
---
Photovotaic (Solar) Systems
Solar Photovoltaic System Requirements Check List
Solar Photovoltaic Roof Access Letter
Swimming Pools & Spas
Swimming Pool & Spa Plan Requirements