The City of Dinuba Parks & Community Services. We make fun happen!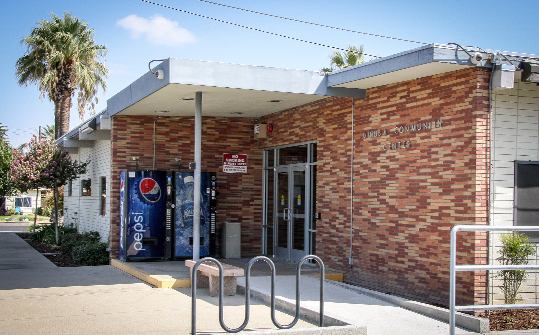 Introduction
The City of Dinuba Parks & Community Services Department works to provide exceptional service, innovative programs and diverse experiences in vibrant, sustainable spaces. We aim improve the quality of life for the citizens of Dinuba by providing exceptional parks, places, programs and services, while preserving and protecting our City's natural resources.
Parks & Community Services
YOUTH SERVICES

Click here for a list of youth programs and activities.

SPECIAL EVENTS

Information and dates pertaining to special events in our community.

SPORTS

Information on City-run sports programs.
Facilities
The City of Dinuba's parks provide many recreation opportunities for residents and visitors alike. With shaded parks and playgrounds, picnic areas and sports fields, and the indoor Sportsplex sports complex, Dinuba's park provide fun for all!
Alice Park (.73 Acres)
500 Alice Avenue
Dinuba, CA 93618

Centennial Park (8.0 Acres)
1591 W. Sierra Way
Dinuba, CA 93618

Felix Delgado Park (6.0 Acres)
1350 Greene Avenue
Dinuba, CA 93618

Gregory Park (.80 Acres)
1133 College Avenue
Dinuba, CA 93618

KC Vista Park (18.18 Acres)
1851 E. Kamm Avenue
Dinuba, CA 93618

Nebraska Park (9.0 Acres)
1000 Nebraska Avenue
Dinuba, CA 93618

Pamela Park/Basin (0.50 Acres)
1106 W. Pamela Lane
Dinuba, CA 93618

Roosevelt Park/Dinuba Community Center (4.2 Acres)
1390 E. Elizabeth Way
Dinuba, CA 93618

Rose Ann Vuich Park (8.0 Acres)
855 E. El Monte Way
Dinuba, CA 93618

Rotary Park (0.30 Acres)
Saginaw & Lincoln

Peachwood Basin 4.0 Acres
(Considered a park)

Entertainment Plaza (2.0 Acres)
289 S. L Street
Dinuba, CA 93618
(Not for public rental, unless approved community event)